Cooperative digital GOVERNANCE
Sovereign Systems that:
Replace the need for older models by integrating modern technologies with decentralized systems to unconditionally provide for all Humankind while regenerating Planet Earth.
Fractal Evolution
Physical/Digital/Social/Legal/Economic Systems that mimic nature and evolve consciousness.
Leading Edge Modern Technology infused with sacred Indigenous Wisdom:
Our systems are formed from hundreds of case-use examples from land based and online communities in the Awakening Sovereignty Network.

http://asc.ai/
204 Land Bases

INTENTIONAL COMMUNITIES GLOBALLY

9

UNIQUE COOPERATIVE BUSINESS MODELS

> 11,000,000

SOCIAL MEDIA USERS REACHED
Integrated systems designed to empower Intentional Communities, Cooperative Businesses and Sovereign Micro-Nations
COOPERATIVE BUSINESS

Measurable Impact-B

ased

governance systems designed for optimal distribution of resources, land access, cooperative time and media reach

INTENTIONAL
​COMMUNITIES

Completely customizeable governance and resource distribution systems that allow for constantly evolving hive mind decision making.

SOVEREIGN ECONOMIES

The ability to forge your own currency, then come together with allies to form trade guilds that mint cryptocurrencies to create new paradigm economies
Powered by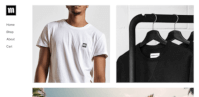 Create your own unique website with customizable templates.